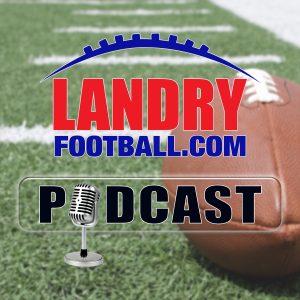 Veteran scout/coach Chris Landry takes you through the process of knowing when to stick with a coach a little longer versus firing him. He discusses why some decisions are made during the season vs at season's end and the pros and cons of both. After this podcast you will know what Pace & Path means as it relates to coaching evaluations.
Also, he answers a question about whether a team can allow a loss to set back the program for some time to come, how to properly set up a tunnel screen.
Join Chris today as he breaks this down and make sure to subscribe so you don't miss Thursday's show as he not only breaks down the Alabama vs LSU Game but the history of the matchup over the years.
Follow Chris Landry on Twitter and make sure to visit LandryFootball.com!
Subscribe to the Landry Football Podcast on Apple Podcasts, Stitcher, TuneIn Radio, Google Play, and now on the iHeartRadio app!
Podcast: Play in new window | Download | Embed