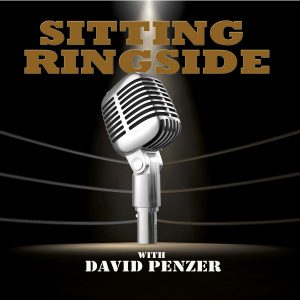 This week on Sitting Ringside, David Penzer is joined by Starrcast creator and podcast host Conrad Thompson to discuss the myriad of podcasts he hosts with the likes of Bruce Prichard, Tony Schiavone, Eric Bischoff, Jim Ross, and the newest and possibly most interesting of them all, Arn Anderson.
The guys discuss what goes into all of those podcasts, the philosophies behind them, and Conrad takes you behind the scenes of Starrcast and explains how everything comes together for the events.
Starrcast IV takes place this upcoming weekend (Nov. 7-10, 2019) in Baltimore, MD.
This episode of Sitting Ringside is powered by Express VPN. Protect your online activity now, learn more about their International Game Pass so you don't miss a second of your favorite NFL team this season, and find out how you can get three months free at ExpressVPN.com/RINGSIDE.
Thanks for listening and don't forget the and review the show on Apple Podcasts and Stitcher!
Make sure to follow David Penzer and "Sitting Ringside" on Twitter!
You can find the show on Apple Podcasts, Stitcher, TuneIn Radio, Google Podcasts, and now iHeartRadio!
Podcast: Play in new window | Download | Embed