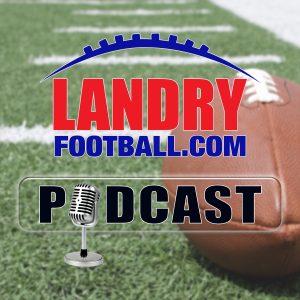 When does a current college program need to move on from blaming the past administration and be held accountable for the current struggles. Chris has been a veteran of seeing many coaching changes and knows how to identify if a problem is one he inherited or one he created.
Chris also discusses how to identify a coaching problem and when to know when to pull the trigger on a move. He also explains the difference between real holding and what fans perceive as holding in OL play.
All this and much more in today's Landry Football podcast with veteran coach/scout Chris Landry.
Follow Chris Landry on Twitter and make sure to visit LandryFootball.com!
Subscribe to the Landry Football Podcast on Apple Podcasts, Stitcher, TuneIn Radio, Google Play, and now on the iHeartRadio app!
Podcast: Play in new window | Download | Embed