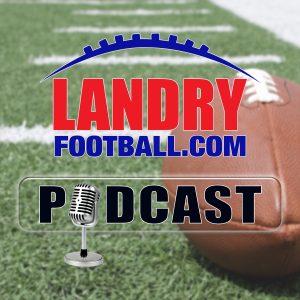 Veteran coach/scout Chris Landry explains on this episode of the Landry Football Podcast why and how the quarterback effects the other positions and vice versa from a coaching perspective.
He also discuss how different style coaches have success and how they are able to do it their own way. He also explains the Tight Rope procedure being used to treat high ankle sprains and how it might change how that injury is treated in the game.
This episode of the Landry Football Podcast is brought to you by CBS Sports HQ, the brand-new streaming sports news network. It's live 24/7 and costs you nothing. That's right, it's sports coverage that's always on and always free. Always! No fake debates. Just sports for real sports fans at the great price of — completely free. You don't even have to log in or sign up for anything! Download the CBS Sports app and watch CBS Sports HQ today.
Follow Chris Landry on Twitter and make sure to visit LandryFootball.com!
Subscribe to the Landry Football Podcast on Apple Podcasts, Stitcher, TuneIn Radio, and Google Play.
Podcast: Play in new window | Download | Embed