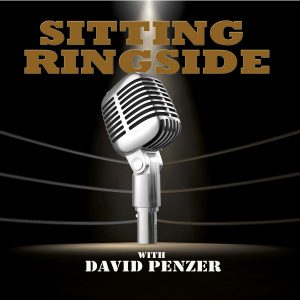 This week on Sitting Ringside, David Penzer plays the "What If" game with former WCW booker and wrestler, Kevin Sullivan. The guys discuss the comparisons of the WCW battle with WWE to the one AEW is currently facing. Sullivan talks about the issues he faced while trying to develop younger talent, the creation and emergence of the Cruiserweight Division, and why he feels WWE may ultimately blow up NXT for something different in order to compete. He also gives a lesson in "Booking 101."
Also, David chats with ODB about the fire that destroyed the super popular food truck that she'd invested a lot of her time and earnings into. The truck was a complete disaster and she is trying to pick up the pieces and reopen by creating an Indiegogo account.
ODB is a great friend and an even better person. Make sure to check out her Indiegogo now!
Thanks for listening and don't forget the and review the show on Apple Podcasts and Stitcher!
This episode of Sitting Ringside is brought to you by CBS Sports HQ, a network that streams live 24/7, and they have coverage that's just focused on the game. No fake debates. No politics. Just sports for real sports fans. Open the CBS Sports app and watch any time from anywhere on your phone or at home on your Apple TV, Roku or Fire TV. It couldn't be easier. Download the CBS Sports app and watch CBS Sports HQ today!
Make sure to follow David Penzer and "Sitting Ringside" on Twitter!
You can find the show on Apple Podcasts, Stitcher, TuneIn Radio, and Google Play!
Podcast: Play in new window | Download | Embed