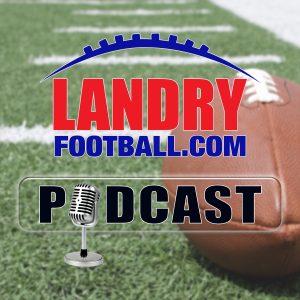 Monday night's game gave us another officiating controversy and veteran scout/coach Chris Landry explains how this could be alleviated and the league's unwillingness to do so will see continued problems and controversies.
Also, he explains the roles of search firms and how what he does is different that those groups and tackles tacking and while it is still a problem, there are even greater ways to improve it in today's football.
This episode of the Landry Football Podcast is brought to you by Roman. Go to GetRoman.com/LANDRY to get a FREE online visit and FREE two day shipping. Erectile dysfunction can be tough to tackle but it's really important to get it checked out. Go to GetRoman.com/LANDRY to get started.
Follow Chris Landry on Twitter and make sure to visit LandryFootball.com!
Subscribe to the Landry Football Podcast on Apple Podcasts, Stitcher, TuneIn Radio, and Google Play.
Podcast: Play in new window | Download | Embed