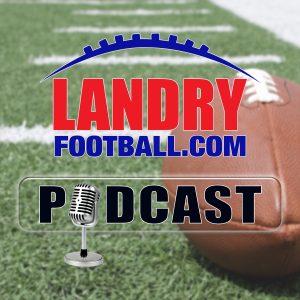 With some big games on the slate this College Football weekend, veteran scout/coach Chris Landry explains the challenges and the focus area for the big time games such as rivalries versus the other less publicized games on the schedule. He talks everything from how to handle issues off the field to practice focus to game day.
Also, he answers your questions about how College Football on TV has changed over the years as well as answer a coaching and performance issue with the Chicago Bears defense.
All this and much more as you learn the game for football from a coaching and scouting perspective.
Follow Chris Landry on Twitter and make sure to visit LandryFootball.com!
Subscribe to the Landry Football Podcast on Apple Podcasts, Stitcher, TuneIn Radio, and Google Play.
Podcast: Play in new window | Download | Embed