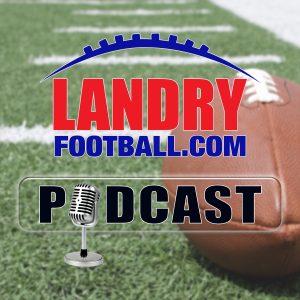 Chris addresses the issue of evaluating teams, players, and coaches via stats and why it can be very misleading. Also, he explains why play calling is directly tied to what you can or cannot do up front.
Evaluating coaches during the season is increasingly more difficult in today's climate so Chris explains how to do it properly and why it's tougher in College Football than in the NFL.
All this and much more in today's Podcast. Learn more about the game and in the inside inner working from veteran coach and scout Chris Landry who NFL teams and college programs turn to for scouting/coaching matters.
Today's Landry Football Podcast is presented by MyBookie. For Landry Football Podcast listeners, MyBookie will double your first deposit. Just use the promo code LANDRY to activate this offer.
Follow Chris Landry on Twitter and make sure to visit LandryFootball.com!
Subscribe to the Landry Football Podcast on Apple Podcasts, Stitcher, TuneIn Radio, and Google Play.
Podcast: Play in new window | Download | Embed