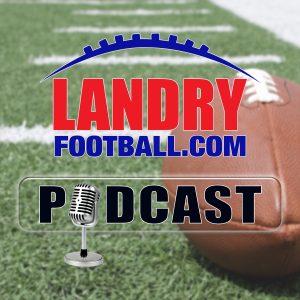 Chris explains how college coaches work one way and how that came to be and why. As a consultant to many coaching searches, he had a front row seat to how this started and got out of hand. He explains how the next step for the NCAA as California legislation has put forth their likeness proposal. Others are sure to follow, so what's next?
Also, he explains his coaching philosophy on going for two versus one and answers your questions so be sure to forward yours by sending him an email by going to LandryFootball.com and clicking on "Contact Chris."
All this and much more in today's Podcast. Learn more about the game and in the inside inner working from veteran coach and scout Chris Landry who NFL teams and college programs turn to for scouting/coaching matters.
Follow Chris Landry on Twitter and make sure to visit LandryFootball.com!
Subscribe to the Landry Football Podcast on Apple Podcasts, Stitcher, TuneIn Radio, and Google Play.
Podcast: Play in new window | Download | Embed