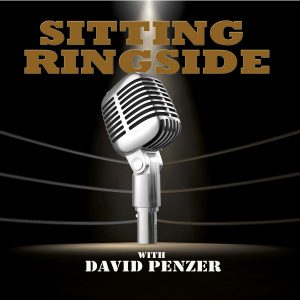 This week on Sitting Ringside, David Penzer is joined by former WCW superstar and one half of the infamous American Males, Scotty Riggs.
Riggs discusses his career in the squared circle, some of the relationships he built, some incredible stories from the road, and more.
Thanks for listening and don't forget the and review the show on Apple Podcasts and Stitcher!
This episode of Sitting Ringside is sponsored by All Elite Wrestling on TNT! It's the most exciting professional wrestling in the last decade.   Made for wrestling fans, by the wrestlers themselves. AEW flies higher, hits harder, and with their all-inclusive roster of super stars, they're breaking all boundaries. Chris Jericho, Cody and Brandi Rhodes, The Young Bucks, Nyla Rose and so many more. All Elite Wrestling.  A New League rises, this Wednesday, October 2nd at 8/7c on TNT.
Make sure to follow David Penzer and "Sitting Ringside" on Twitter!
You can find the show on Apple Podcasts, Stitcher, TuneIn Radio, and Google Play!
Podcast: Play in new window | Download | Embed