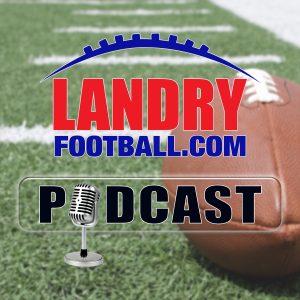 Nick Saban recently was quoted after the announcement that he would be inducted into the Louisiana Sports Hall of Fame saying that he probably should have stayed at LSU.
Chris was involved in convincing Saban to come to LSU from Michigan St. and was involved in the vetting process of NFL jobs that Saban was looking into. He gives you a first hand account of what really happened and why he ultimately decided to leave LSU for the Dolphins.
Chris also discusses some other administrative details that will have long ranging affects of College Football including the new California legislative bill and the current transfer rule as it related to redshirting.
All this and much more in today's Podcast. Learn more about the game and in the inside inner working from veteran coach and scout Chris Landry who NFL teams and college programs turn to for scouting/coaching matters.
Today's Landry Football Podcast is presented by MyBookie. For Landry Football Podcast listeners, MyBookie will double your first deposit. Just use the promo code LANDRY to activate this offer.
Follow Chris Landry on Twitter and make sure to visit LandryFootball.com!
Subscribe to the Landry Football Podcast on Apple Podcasts, Stitcher, TuneIn Radio, and Google Play.
Podcast: Play in new window | Download | Embed