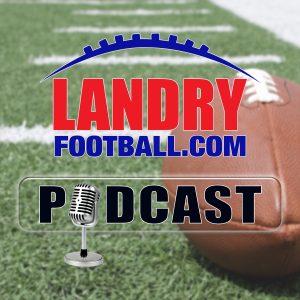 Veteran scout/coach Chris Landry goes into detail about how poor leadership can lead to bad decisions in coaching and administrative hires. He also explains the genius behind Mike Leach but also his limitations and why he's a fit at certain places but would not be in other situations.
Learn from a guy that College Programs and NFL teams turn to for coaching evaluations during coaching searches. There are lots of things that go into the process and finding the right fit and is often overlooked by fans and media.
All this and much more inside today's Landry Football Podcast.
Follow Chris Landry on Twitter and make sure to visit LandryFootball.com!
Subscribe to the Landry Football Podcast on Apple Podcasts, Stitcher, TuneIn Radio, and Google Play.
Podcast: Play in new window | Download | Embed