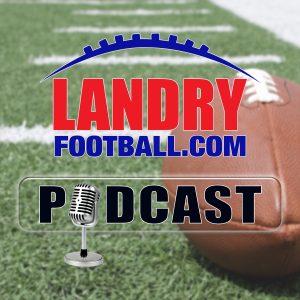 Veteran scout/coach Chris Landry answers your questions every week, including one this week surrounding why some coaches have success at one place but not another. It a confluence of circumstances as he explains.
He also explains just a few of the teams that do the best job of evaluating talent at the college level, why more teams are not creative with the run game and why the Air Raid set root in the Big 12 and not the SEC.
All this and much more inside today's Landry Football Podcast.
Today's Landry Football Podcast is presented by MyBookie. For Landry Football Podcast listeners, MyBookie will double your first deposit. Just use the promo code LANDRY to activate this offer.
Follow Chris Landry on Twitter and make sure to visit LandryFootball.com!
Subscribe to the Landry Football Podcast on Apple Podcasts, Stitcher, TuneIn Radio, and Google Play.
Podcast: Play in new window | Download | Embed