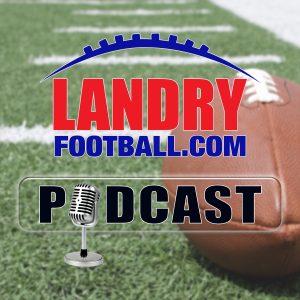 Veteran scout/coach Chris Landry tackles a few issues including taking you behind the scenes to explain how to know when to take a chance on a questionable character issue versus avoiding it all together and most importantly, what to do when a character problem emerges in your organization.
He also explains how the scheduling problem could be easily solved in college football and why the powers at be won't go for it.
Learn more about the issues in the game of football from the guy that NFL teams and College Programs turn to for coaching and scouting advice.
Today's Landry Football Podcast is presented by MyBookie. For Landry Football Podcast listeners, MyBookie will double your first deposit. Just use the promo code LANDRY to activate this offer.
Follow Chris Landry on Twitter and make sure to visit LandryFootball.com!
Subscribe to the Landry Football Podcast on Apple Podcasts, Stitcher, TuneIn Radio, and Google Play.
Podcast: Play in new window | Download | Embed