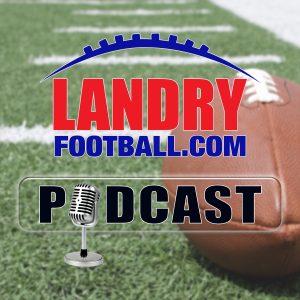 As the season is off to a rough start for someone, veteran scout/coach Chris Landry examines not only where the problems are but how to properly identify it first. He explains that execution on the field is more often the problem than play calling, what the true definition of complimentary football is, and how to achieve it.
Also, he explains how to identify unforced and forced errors in football and gives a great story about how LSU got shoved aside for the 1969 Cotton Bowl vs Texas.
Follow Chris Landry on Twitter and make sure to visit LandryFootball.com!
Subscribe to the Landry Football Podcast on Apple Podcasts, Stitcher, TuneIn Radio, and Google Play.
Podcast: Play in new window | Download | Embed