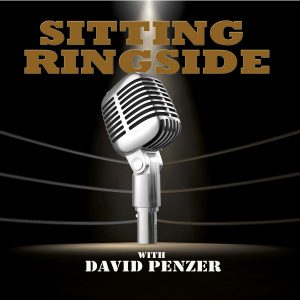 This week on Sitting Ringside, David Penzer is joined by A.J. Kirsch, who is probably better known as his alter ego "Broseph" Joe Brody.
The two discuss A.J.'s time on WWE Tough Enough, winning Dwayne Johnson's "Rock The Promo" contest as "Broseph Joe Brody, his time on the reality TV show Dating Naked, his work on WWE2k19, Hoodslam, and most importantly, Penzer gets an answer to a question he's always wanted to ask.
It's a fun conversation you don't want to miss!
This episode of Sitting Ringside is brought to you by MyBookie. They are fast, it's easy and they pay when you win. Let's face it: where you're betting is just as important as who you're betting on. Do the smart thing. If you're gonna bet this football season, bet with MyBookie. Join now and MyBookie will double your first deposit up to $1000 if you use the promo code RINGSIDE. Bet. Win. Get Paid. MyBookie!
Thanks for listening and don't forget the and review the show on Apple Podcasts and Stitcher!
Make sure to follow David Penzer and "Sitting Ringside" on Twitter!
You can find the show on Apple Podcasts, Stitcher, TuneIn Radio, and Google Play!
Podcast: Play in new window | Download | Embed