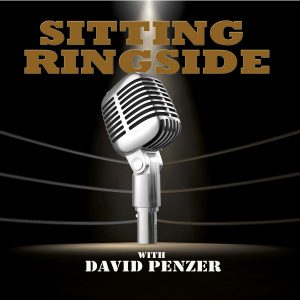 This week on Sitting Ringside, David Penzer is joined by former TNA & Impact Wrestling World Champion and current NWA superstar, Eli Drake.
Never short on opinions, Eli talks about beginning in the wrestling business, his brief stint in the WWE and why it didn't work, his time in TNA/Impact Wrestling and going through the ownership changes, why his time came to an end with Impact and the circumstances around it, his philosophies on the wrestling business, and so much more.
It's an incredible conversation with someone who has a ton of opinions and isn't afraid to discuss them.
This episode of Sitting Ringside is brought to you by MyBookie, THE place to bet on football every weekend. They better bonuses and more prop bets than any other sports book – period. This year, they're hosting the first online handicapping SuperContest. First place is guaranteed to win at least $100,000 and it only costs $100 to enter. Plus, MyBookie will double your first deposit up to $1000 if you use the promo code RINGSIDE. Bet. Win. Get Paid. MyBookie!
Thanks for listening and don't forget the and review the show on Apple Podcasts and Stitcher!
Make sure to follow David Penzer and "Sitting Ringside" on Twitter!
You can find the show on Apple Podcasts, Stitcher, TuneIn Radio, and Google Play!
Podcast: Play in new window | Download | Embed