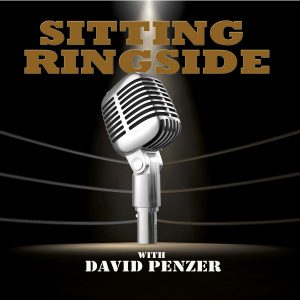 This week on Sitting Ringside, David Penzer is joined by AEW superstar and their Head of Talent Relations, "The Fallen Angel" Christopher Daniels.
The two talk about his journey through the wrestling business from getting his start as an actor to his training to TNA and the legendary three way match with AJ Styles and Samoa Joe to Ring Of Honor and now AEW. Daniels has had one of the more underrated careers of all time in the wrestling business.
They also talk about the start of AEW, how he got involved, this weekend's All Out pay per view in Chicago, and their TV deal with TNT that is now going head to head with NXT, which was just announced to be moving to the USA Network.
This episode of Sitting Ringside is brought to you by MyBookie,THE place to bet on football every weekend. They better bonuses and more prop bets than any other sports book – period. This year, they're hosting the first online handicapping SuperContest. First place is guaranteed to win at least $100,000 and it only costs $100 to enter. Plus, MyBookie will double your first deposit up to $1000 if you use the promo code RINGSIDE. Bet. Win. Get Paid. MyBookie!
Thanks for listening and don't forget the and review the show on Apple Podcasts and Stitcher!
Make sure to follow David Penzer and "Sitting Ringside" on Twitter!
You can find the show on Apple Podcasts, Stitcher, TuneIn Radio, and Google Play!
Podcast: Play in new window | Download | Embed