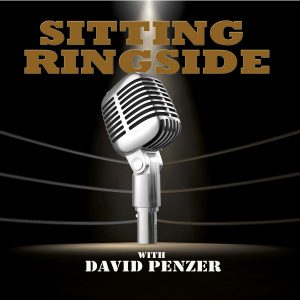 This week on Sitting Ringside, David Penzer is begins his new "Whatever Happened To….." series with one of the biggest and quickest big men in the history of WCW, Ice Train.
He talks about how he got into the business, how the Ice Train character came to be, the insane training regiment he goes through to this day at the age of 51, why he never pursued a WWE career, what he's doing now, and so much more.
This episode of Sitting Ringside is brought to you by CBS Sports HQ, a network that streams live 24/7, and they have coverage that's just focused on the game. No fake debates. No politics. Just sports for real sports fans. Open the CBS Sports app and watch any time from anywhere on your phone or at home on your Apple TV, Roku or Fire TV. It couldn't be easier. Download the CBS Sports app and watch CBS Sports HQ today!
Thanks for listening and don't forget the and review the show on Apple Podcasts and Stitcher!
Make sure to follow David Penzer and "Sitting Ringside" on Twitter!
You can find the show on Apple Podcasts, Stitcher, TuneIn Radio, and Google Play!
Podcast: Play in new window | Download | Embed