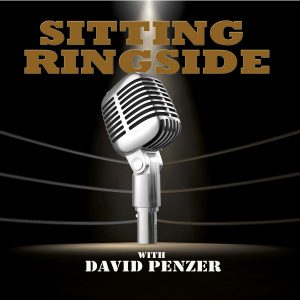 Over the past 25 years, it's difficult to find a more controversial person than David Penzer's guest this week on Sitting Ringside. From getting his start in Canada to becoming a rock star in Mexico to his time in WCW and with Lucha Underground, he's also one of the most influential guys for that time frame as well.
Today, Vampiro discusses his humble beginnings growing up in Canada, how his move to Mexico completely changed his life, joining WCW and why his scheduled World Championship reign never happened, Lucha Underground, the upcoming launch of Lucha Fight Club Las Vegas, Curtis Sliwa and the Guardian Angels, his recent diagnosis of Parkinson's and Alzheimer's Disease, and so much more.
Whether it was self induced or just poor timing, controversy has always followed him and plagued his career. Now, you'll hear his story straight from the man himself.
This week's episode of Sitting Ringside is brought to you by Manscaped, who is #1 in men's below the belt grooming. Whether it's The Lawnmower 2.0, The Crop Preserver, or their deodorants and colognes, Manscaped has all the right tools for the job. Visit Manscaped.com and use the promo code RINGSIDE to get 20% off and free shipping on your order!
Thanks for listening and don't forget the and review the show on Apple Podcasts and Stitcher!
Make sure to follow David Penzer and "Sitting Ringside" on Twitter!
You can find the show on Apple Podcasts, Stitcher, TuneIn Radio, and Google Play!
Podcast: Play in new window | Download | Embed