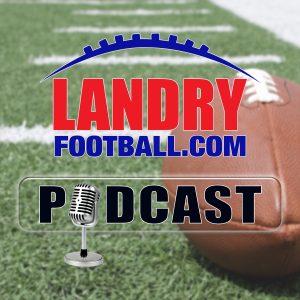 Today on The Landry Football Podcast, veteran scout/coach Chris Landry explains how more and more, it seems that College offenses and pro offenses are have similar concepts. He takes you though the natural evolution, from the 1960's until now. Learn how they attack certain defenses and how defensively they adjust as well.
Also, Chris addresses how in scouting he evaluates injuries and whether you can predict injuries.
Get your football education from the guy NFL teams and College programs turn to at LandryFootball.com.
Today's episode of the Landry Football Podcast is brought to you by Manscaped, who is #1 in men's below the belt grooming. Whether it's The Lawnmower 2.0 or The Crop Preserver, Manscaped has all the right tools for the job. Visit Manscaped.com and use the promo code LANDRY to get 20% off and free shipping on your order from Manscaped!
Follow Chris Landry on Twitter and make sure to visit LandryFootball.com!
Subscribe to the Landry Football Podcast on Apple Podcasts, Stitcher, TuneIn Radio, and Google Play.
Podcast: Play in new window | Download | Embed