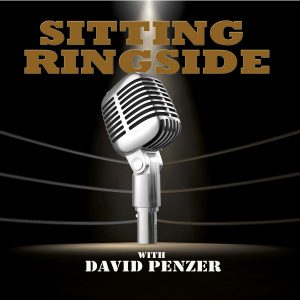 Shannon Moore is a guy who has seen it all in the wrestling business. From breaking into WCW as a member of "3 Count" to carrying his "Book Of Dilligaf" in TNA/Impact Wrestling, his career has spanned 20 years and he's still going strong.
This week on Sitting Ringside, David Penzer and Moore discuss his career, growing up with the Hardys in Cameron, NC, how many stars made it big from their "Omega" promotion back in the day, his time in WCW teaming with Shane Helms and Evan Karagias, transitioning from WCW to WWE after the sale, and working in Impact Wrestling. He also talks his incredible work he's doing outside of the ring these days, where his love of tattoos began, and more.
It's a great conversation with a someone who is doing some great things.
Thanks for listening and don't forget the and review the show on Apple Podcasts and Stitcher!
Make sure to follow David Penzer and "Sitting Ringside" on Twitter!
You can find the show on Apple Podcasts, Stitcher, TuneIn Radio, and Google Play!
Podcast: Play in new window | Download | Embed