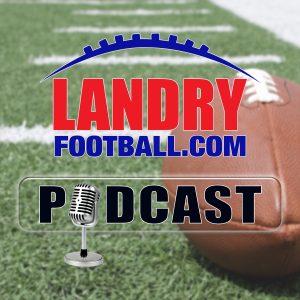 Chris continues to break down the game for you, position by position. Today, he begins to explain the role of each of the receiver position (yes, there are a few) as well as the tight end. Learn their roles in both the running game and the passing game, what other podcasters or radio hosts cannot give you because they don't have the background in the game to teach you, and more. You will become a smarter fan and see the game in a whole new light.
Also, Chris also answers a question about Chris Peterson's coaching preferences as well as how he defended a couple of great Colts running backs in the past.
Get even more in depth into today's college and NFL game by joining LandryFootball.com today.
Follow Chris Landry on Twitter and make sure to visit LandryFootball.com!
Subscribe to the Landry Football Podcast on Apple Podcasts, Stitcher, TuneIn Radio, and Google Play.
Podcast: Play in new window | Download | Embed