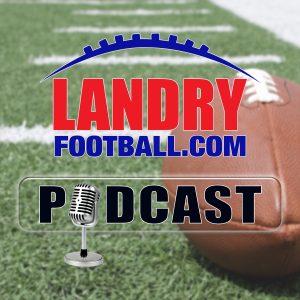 Chris gets you ready for your July 4th long weekend holiday by explaining the responsibilities of a running back.  From his blocking assignments to pass routes, to knowing what hole to hit to how to prepare for tackle contact once he has the ball. Get inside a runner's helmet and learn what he has to know to be successful.
Also, Chris answers your questions as he does each show so be sure to submit yours today for future podcasts.
All this and much more in today's podcast.
Get even more in depth into today's college and NFL game by joining LandryFootball.com today.
Follow Chris Landry on Twitter and make sure to visit LandryFootball.com!
Subscribe to the Landry Football Podcast on Apple Podcasts, Stitcher, TuneIn Radio, and Google Play.
Podcast: Play in new window | Download | Embed