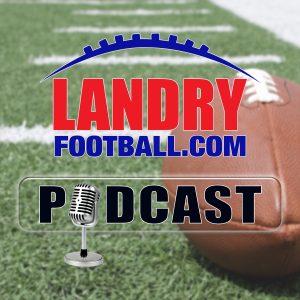 Chris continues his X's & O's Series explaining the various roles of runners in today's football and how best to utilize their skill sets to maximize production throughout the game and season. Learn what running back keys are and how the defense tries to counteract the moves. Chris also talks about the recent push to pay college athletes for their likeness and how that would change things in the college recruiting and playing landscape.
All this and much more in today's podcast.
Get even more in depth into today's college and NFL game by joining LandryFootball.com today.
Follow Chris Landry on Twitter and make sure to visit LandryFootball.com!
Subscribe to the Landry Football Podcast on Apple Podcasts, Stitcher, TuneIn Radio, and Google Play.
Podcast: Play in new window | Download | Embed