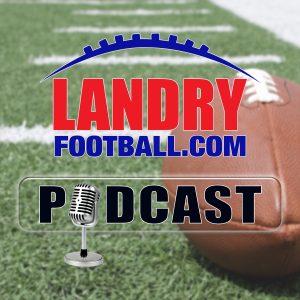 In his continued effort to educate and entertain the football fan, Chris explains how to properly establish a running game in today's football.
Some feel the running game is less important than ever. Find out if Chris agrees and what he teaches coaches around the country on the clinic circuit.
He also answers your questions and discusses some off field situations at Auburn and LSU and how it might affect the future of their programs.
Follow Chris Landry on Twitter and make sure to visit LandryFootball.com!
Subscribe to the Landry Football Podcast on Apple Podcasts, Stitcher, TuneIn Radio, and Google Play.
Podcast: Play in new window | Download | Embed