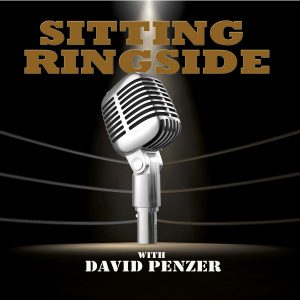 This week on Sitting Ringside, David Penzer is joined by  former ECW, WCW, WWE, XWF, and TNA superstar Kid Kash, who was one of the most surprising, improbable careers in all of pro wrestling.
The guys talk about how Kash was trained by Ricky Morton of the Rock 'n Roll Express, getting his big break thanks to Greg "The Hammer" Valentine no showing not once but twice, the leg injury that sidelined him for a year, the ECW/WWE relationship, signing a deal with WCW a mere days before the company was bought, his time in the WWE, the XWF, working in TNA with the likes of AJ Styles and Samoa Joe, fighting in Tough Man Competitions to make ends met, getting into MMA, and so much more.
Of all the episodes of Sitting Ringside that have been done, Kid Kash's story is the most surprising so far. Don't miss this one!
This episode of Sitting Ringside is presented by Twillory. For a limited time, check out Twillory.com/RINGSIDE and use the promo code RINGSIDE to get $25 off! For some great, comfortable dress shirts at affordable prices, visit Twillory.com/RINGSIDE and use the promo code RINGSIDE!
Thanks for listening and don't forget the and review the show on Apple Podcasts and Stitcher!
Make sure to follow David Penzer and "Sitting Ringside" on Twitter!
You can find the show on Apple Podcasts, Stitcher, TuneIn Radio, and Google Play!
Podcast: Play in new window | Download | Embed