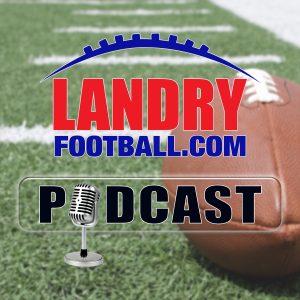 Ever wonder what a quarterback is looking at and digesting at the line of scrimmage BEFORE he snaps the ball? On today's podcast, veteran scout/coach Chris Landry  takes you through the process and explains as he continues his "X's & O's Coaching Series."
Also, he discusses the NFL tampering rule and what is going on between the Patriots and Texans, some further thoughts on the College transfer portal problems, and more.
Spread the word about the LandryFootball Podcast on LandryFootball.com and get access to inside the game of football like never before.
Follow Chris Landry on Twitter and make sure to visit LandryFootball.com!
Subscribe to the Landry Football Podcast on Apple Podcasts, Stitcher, TuneIn Radio, and Google Play.
Podcast: Play in new window | Download | Embed