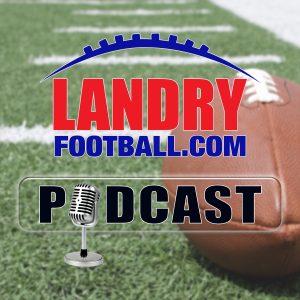 On today's podcast, Chris explains to you how a quarterback is involved with the execution side of a game plan and how he actually calls a play in the huddle.  After listening, you will know what everything means in the play call and can even call plays yourself.
Also, he discusses the dynamic of the General Manager/Head Coach relationship in the NFL and why it's not always about power or getting along and answers your question including why Stanford does the best job of recruiting among the Nation academic schools.
All this plus he answers your questions in today's LandryFootball.com Podcast.
Follow Chris Landry on Twitter and make sure to visit LandryFootball.com!
Subscribe to the Landry Football Podcast on Apple Podcasts, Stitcher, TuneIn Radio, and Google Play.
Podcast: Play in new window | Download | Embed