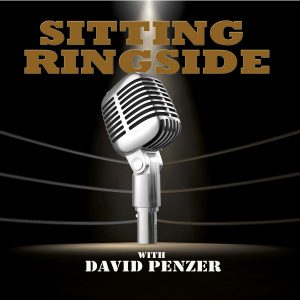 This week on Sitting Ringside, David Penzer is joined by former WCW and WWE superstar and third generation wrestler Chavo Guerrero Jr.
In a very candid conversation, Chavo talks about growing up a Guerrero, getting his start in the business, coming up in the business, getting his start in WCW at such an early age, staying in WCW while the crew he traveled with (The Radicalz) jumped to WWE, the transition when WWE purchased WCW, his work on Lucha Underground and GLOW, and everything in between.
He gets very personal as he discusses his relationship with his uncle Eddie Guerrero and dealing with the situation around his passing in 2005.
Also, Chavo and David talk about the Benoit murders/suicide. David has spoken in the past about his relationship with Chris and Nancy but Chavo was arguably Chris' closest friend, stayed at Benoit's house a few days before it happened, and even spoke to him the weekend the tragedy occurred. David and Chavo had never discussed the situation in depth until now. It's a conversation you don't want to miss.
Thanks for listening and don't forget the and review the show on Apple Podcasts and Stitcher!
Make sure to follow David Penzer and "Sitting Ringside" on Twitter!
You can find the show on Apple Podcasts, Stitcher, TuneIn Radio, and Google Play!
Podcast: Play in new window | Download | Embed