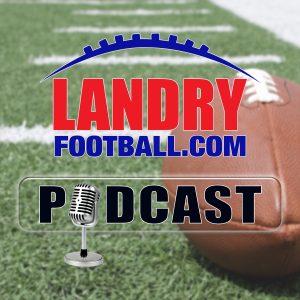 Veteran scout/coach Chris Landry takes you inside how a week's worth of game planning affects what you do on game day and how you adjust during the first half of a game.
Also, Chris addresses the role of a College Conference Commissioner as the Big 10 has a new boss, answers your questions including how you can improve a quarterback's ball security and accuracy, and more.
All this and more in today's LandryFootball Podcast.
Follow Chris Landry on Twitter and make sure to visit LandryFootball.com!
Subscribe to the Landry Football Podcast on Apple Podcasts, Stitcher, TuneIn Radio, and Google Play.
Podcast: Play in new window | Download | Embed