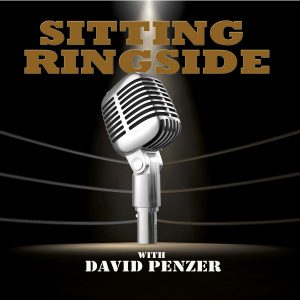 This week on Sitting Ringside, David Penzer is joined by AEW broadcaster Alex Marvez fresh off their debut pay per view, Double Or Nothing.
This is Marvez' first venture into wrestling broadcasting but what you may not realize is that he is a long time, well respected NFL journalist who is also a host on SiriusXM NFL six days a week.
Alex talks about where his love of wrestling began and the role David Penzer actually played in it, how he got involved with AEW and his relationship with owner Tony Khan, the lead up to Double Or Nothing, the work that went into it, knowing that things are only going to improve going forward, and so much more.
This episode of Sitting Ringside is presented by Twillory. For a limited time, check out Twillory.com/RINGSIDE and use the promo code RINGSIDE to get $25 off and until June 16th, they will also throw in bottle opener collar stays! For some great, comfortable dress shirts at affordable prices, visit Twillory.com/RINGSIDE and use the promo code RINGSIDE!
Thanks for listening and don't forget the and review the show on Apple Podcasts and Stitcher!
Make sure to follow David Penzer and "Sitting Ringside" on Twitter!
You can find the show on Apple Podcasts, Stitcher, TuneIn Radio, and Google Play!
Podcast: Play in new window | Download | Embed