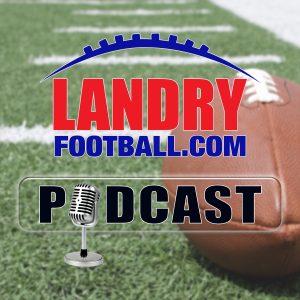 Veteran scout/coach Chris Landry continues to explain how a game plan is developed and takes you from mid-week to late week preparation. You will feel like you have a seat inside the coaches meeting room so don't miss it.
Also, he discusses what goes on when a Free Agent meets with a team, tells you how some first year head coaches in College Football fared and their outlook heading into year two, and so much more on today's Landry Football Podcast!
Follow Chris Landry on Twitter and make sure to visit LandryFootball.com!
Subscribe to the Landry Football Podcast on Apple Podcasts, Stitcher, TuneIn Radio, and Google Play.
Podcast: Play in new window | Download | Embed