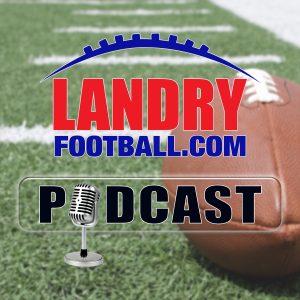 Veteran scout/coach Chris Landry continues his "X's & O's Series" by explaining what happens the day after a game when a team turns it's attention to improving off of last week and onto next week. Chris takes you inside the film room to learn how a game plan is formulated.
Also, he also answers your questions as well as reflecting on some tragic losses connected to the football world and beyond this past weekend.
All of this and more on today's Landry Football Podcast!
Follow Chris Landry on Twitter and make sure to visit LandryFootball.com!
Subscribe to the Landry Football Podcast on Apple Podcasts, Stitcher, TuneIn Radio, and Google Play.
Podcast: Play in new window | Download | Embed