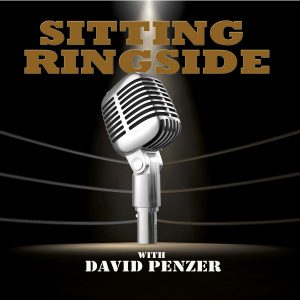 This week on Sitting Ringside, David Penzer is joined by WWE Hall Of Famer and one of half of one of the toughest tag teams of all time, Bushwhacker Luke.
Now, many of you only know Luke and Butch as the fun loving Bushwhackers from the WWE in the 80's and 90's but what you may not realize is that they had a 20 year career before joining the WWE and were hardcore before hardcore was cool and traveled the world as The Kiwis and The Sheepherders.
During this conversation, you'll hear about his start in New Zealand as a 15 year old, how he ended up teaming with Butch Miller, his travels all over the world with Andre The Giant, why they came to America and their journeys throughout the territories, his first meeting with Vince McMahon and the shock of being told they were going to faces in the WWE, joining the WWE Hall Of Fame, and so much more!
Thanks for listening and don't forget the and review the show on Apple Podcasts and Stitcher!
Make sure to follow David Penzer and "Sitting Ringside" on Twitter!
You can find the show on Apple Podcasts, Stitcher, TuneIn Radio, and Google Play!
Podcast: Play in new window | Download | Embed