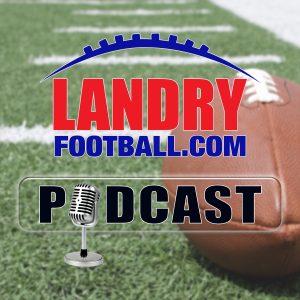 Veteran scout/coach Chris Landry explains how a playbook is formed by a coaching staff. He teaches you how a playbook is developed over the course of the offseason and how it is pared down as game and practice preparation approaches.
Also, he offers more commentary on how practices should be conducted all year round as opposed to how they are conducted in today's modern football world and answers the question on who he would select between the Bill's –Walsh, Parcells and Belichick.
All of this and more on today's Landry Football Podcast!
Follow Chris Landry on Twitter and make sure to visit LandryFootball.com!
Subscribe to the Landry Football Podcast on Apple Podcasts, Stitcher, TuneIn Radio, and Google Play.
Podcast: Play in new window | Download | Embed