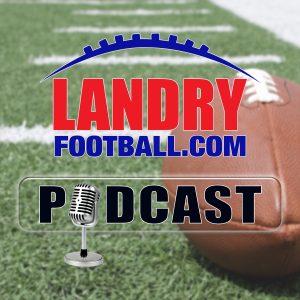 Veteran scout/coach Chris Landry says goodbye to a dear old friend before getting into the football conversation today. He talks about how less injuries could be prevented in the game by having MORE organized practices and team activities.
Also, he explains how he evaluates coaches and separates just the ones that coach the best players, some of the problems associated with so many college transfers, and continues his X & O's series to explain how to gather the right information to evaluate what's going on in the game.
All of this and more on today's Landry Football Podcast!
Follow Chris Landry on Twitter and make sure to visit LandryFootball.com!
Subscribe to the Landry Football Podcast on Apple Podcasts, Stitcher, TuneIn Radio, and Google Play.
Podcast: Play in new window | Download | Embed