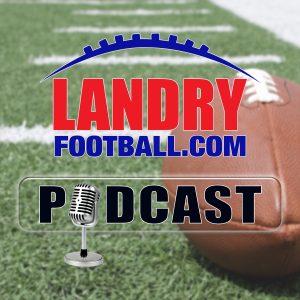 Veteran scout/coach Chris Landry begins a new series where he will take you inside the game on the field and into the meeting room to better enhance your understanding of the game.  Become closer to seeing the game like a coach would by listening regularly to this podcast.
Also, Chris addresses how best to communicate with a player before releasing or trading him. He talks about the problems that could result from a potential NCAA allowance of paying players for their use of likeness.
He also explains what is going on with the Jets front office.
Follow Chris Landry on Twitter and make sure to visit LandryFootball.com!
Subscribe to the Landry Football Podcast on Apple Podcasts, Stitcher, TuneIn Radio, and Google Play.
Podcast: Play in new window | Download | Embed