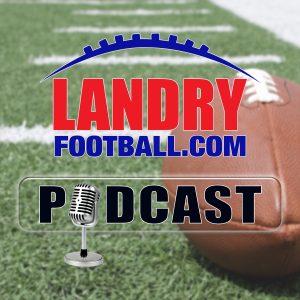 Veteran scout/coach Chris Landry takes a look at the role that mini-camp tryouts are having in the NFL and how important that is to building your depth to aid you on the back end of your season in the fall. Also, he discusses the role of the Strength & Conditioning staff at the college level and how it galvanized or fractures the team come the fall.
Finally, as always, Chris opens up the mailbox and answers your question. Among the questions today addressed are whether a player can rise from a reject grade to draftable and how to measure a players psych profile with his past history.
Follow Chris Landry on Twitter and make sure to visit LandryFootball.com!
Subscribe to the Landry Football Podcast on Apple Podcasts, Stitcher, TuneIn Radio, and Google Play.
Podcast: Play in new window | Download | Embed