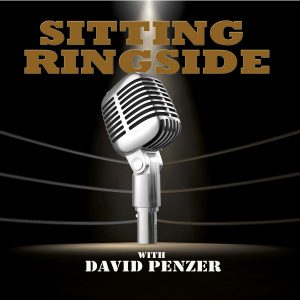 This week on Sitting Ringside, David Penzer is joined by one of the most recognizable names in wrestling history, "Hacksaw" Jim Duggan.
He talks about his pre-wrestling days and transitioning from the gridiron to the squared circle, traveling with Terry Gordy and "Dr. Death" Steve Williams, how, when, and why he started carrying his patented 2X4 to the ring, how he ended up in the WWF and how a 1987 arrest with The Iron Sheik derailed his career and nearly ended it, his WCW days and being the final WCW Television Champion, being on WWE Network's "Legend's House" and the friendship that was born with Roddy Piper afterward, his upcoming comedy show, and so much more.
You're going to love the stories and laughs, tough guy! HOOOOOOOOOOO!
Thanks for listening and don't forget the and review the show on Apple Podcasts and Stitcher!
Make sure to follow David Penzer and "Sitting Ringside" on Twitter!
You can find the show on Apple Podcasts, Stitcher, TuneIn Radio, and Google Play!
Podcast: Play in new window | Download | Embed