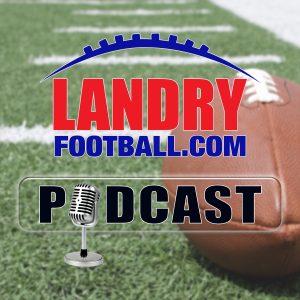 Veteran scout/coach Chris Landry takes you behind the scenes and tells you why Volunteer Camps in the NFL are important and why they are voluntary and not mandatory.
Did you know that Scouting Meetings for the 2020 NFL Draft begin in a couple of weeks ?  Chris explains how the initial prospect is formulated and takes you through the year long process to next April's draft.  Also, he explains why some remaining NFL free agent signings will pick up in next few weeks plus answers your questions.
Follow Chris Landry on Twitter and make sure to visit LandryFootball.com!
Subscribe to the Landry Football Podcast on Apple Podcasts, Stitcher, TuneIn Radio, and Google Play.
Podcast: Play in new window | Download | Embed