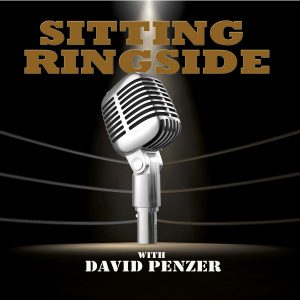 This week on Sitting Ringside, David Penzer is joined by "The Continental Love" Eddie Mansfield, whose impact on the wrestling business was monumental in 1985.
Mansfield was on his way to becoming a household name in the late 70's and well into the 80's until his controversial appearance on ABC's 20/20 in 1985 derailed his run. It was the same episode that saw Mansfield former tag team partner, "Dr. D" David Schultz, slap 20/20 reporter John Stossel for saying that wrestling was fake.
You'll hear the full story of how that episode came to be and why Mansfield says ABC and 20/20 swerved them as to what the episode was really supposed to be about, which was the only reason Mansfield was involved in the first place.
Also, you'll hear some great stories about his time on the road with Roddy Piper, Andre The Giant, and others, his relationship with booker Ole Anderson and why it went south, and so much more.
This week's episode is brought to by Audible. Audible has the largest selection of audiobooks on the planet and now with Amazon Originals, the selection has gotten even more custom with content made for members. Audible members can now choose three titles every month, one audiobook and two Audible Originals that you can't find anywhere else. Listen on any device anytime, anywhere. Audible…..the most inspiring minds, the most compelling content. The best place to listen. Get started with a 30 day trial when you visit audible.com/RINGSIDE or text RINGSIDE to 500500 and listen for a change.
Thanks for listening and don't forget the and review the show on Apple Podcasts and Stitcher!
Make sure to follow David Penzer and "Sitting Ringside" on Twitter!
You can find the show on Apple Podcasts, Stitcher, TuneIn Radio, and Google Play!
Podcast: Play in new window | Download | Embed