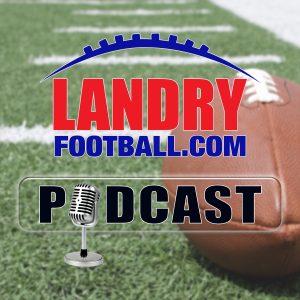 Ever wonder how front office executives are supposed to evaluate their scouts and other staff such as doctors, trainers, capologists, and the like? Veteran scout/coach Chris Landry takes you step by step on the process that will show you the details that he goes into when consulting with NFL Teams on the matter.  See and learn the insides of the game than others cannot provide—all right here on the Landry Football Podcast.
Follow Chris Landry on Twitter and make sure to visit LandryFootball.com!
Subscribe to the Landry Football Podcast on Apple Podcasts, Stitcher, TuneIn Radio, and Google Play.
Podcast: Play in new window | Download | Embed