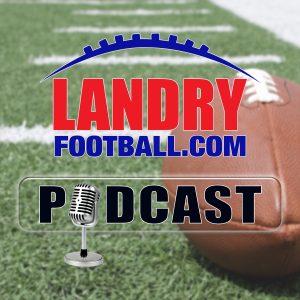 By now, you have likely heard that the Raiders sent their scouts home a week prior to the draft and while many have weighed in on the topic, few actually know what they are talking about. Veteran Scouting Executive Chris Landry tells you the REAL STORY behind what happened that led to this decision.  Find out the details from a couple of people that are still inside the Raiders draft room.  Learn what scouts do during the draft and what they provide during and directly post draft.
Follow Chris Landry on Twitter and make sure to visit LandryFootball.com!
Subscribe to the Landry Football Podcast on Apple Podcasts, Stitcher, TuneIn Radio, and Google Play.
Podcast: Play in new window | Download | Embed