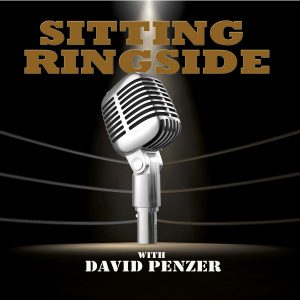 This week on Sitting Ringside, David Penzer is joined by former TNA/Impact Wrestling Heavyweight Champion, multi-time Tag Team Champion, and one half of two of the best tag teams of the last 15 years in America's Most Wanted and Beer Money, "Cowboy" James Storm.
The two discuss how Storm started out in the wrestling business, his cup of coffee in WCW, being at TNA from day one and some of the crazy stories from the early days of the promotion, how America's Most Wanted and Beer Money came together, why he decided to leave Impact, what Triple H told him following his appearance at NXT, whether the WWE could be in his future, and so much more.
It's a great conversation and a side of the Cowboy you don't get to see very often.
Thanks for listening and don't forget the and review the show on Apple Podcasts and Stitcher!
Make sure to follow David Penzer and "Sitting Ringside" on Twitter!
You can find the show on Apple Podcasts, Stitcher, TuneIn Radio, and Google Play!
Podcast: Play in new window | Download | Embed