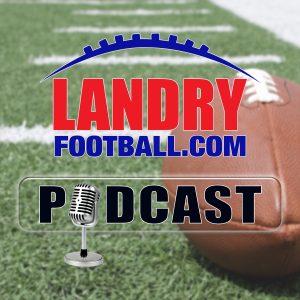 On today's Landry Football Podcast, veteran scout/coach Chris Landry discusses the future of developmental pro football leagues and how he thinks it might work best from both a football and financial standpoint. He explains the mysterious Draft Trade Chart that gets discussed by members of the media and fans alike as many of these get floated around on the internet. Chris takes you inside the Draft Room to give you the real story of how these charts are made and how they are modified each year to fit each team's draft board. Spoiler Alert!!! Teams will value picks differently depending on how they have players graded.
All of that plus Chris discusses The AAF ceasing operations on today's episode of the Landry Football Podcast!
Follow Chris Landry on Twitter and make sure to visit LandryFootball.com!
Subscribe to the Landry Football Podcast on Apple Podcasts, Stitcher, TuneIn Radio, and Google Play.
Podcast: Play in new window | Download | Embed