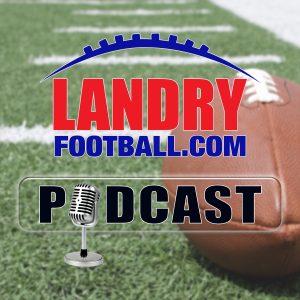 On today's Landry Football Podcast, veteran scout/coach Chris Landry talks about how teams compare players on their team to draft and free agent prospects in making their personnel decision. He discusses why you cannot lock a team into a certain player prior to the draft as teams see plays differently. For example, he takes you into the Giants due diligence on the top quarterback prospects in this draft and how it will all come together.
Also, he tells you about some draft prospects that are catching teams eye at this point as well as answer your questions.
Follow Chris Landry on Twitter and make sure to visit LandryFootball.com!
Subscribe to the Landry Football Podcast on Apple Podcasts, Stitcher, TuneIn Radio, and Google Play.
Podcast: Play in new window | Download | Embed