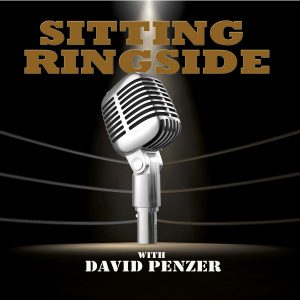 This week on Sitting Ringside, David Penzer is joined by one half of one of the craziest tag teams of all time, The Nasty Boys, Brian Knobs. Penzer and Knobs share some insane stories from Brian's career, how he and Jerry Sags formed the team and how far back their relationship really goes, getting their start and gaining attention, his time in WCW and WWF, being on the road and traveling with the likes of Ric Flair, Shane McMahon, Curt Hennig, and The Steiners, what a Hall Of Fame nomination would mean to him, being on "Hogan Knows Best," owning and promoting The Legends of Wrestling, and so much more.
Hope you enjoy the show and get as many laughs as we do!
Thanks for listening and don't forget the and review the show on Apple Podcasts and Stitcher!
Make sure to follow David Penzer and "Sitting Ringside" on Twitter!
You can find the show on Apple Podcasts, Stitcher, TuneIn Radio, and Google Play!
Podcast: Play in new window | Download | Embed