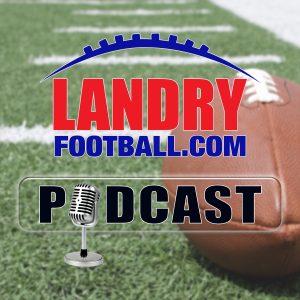 On today's Landry Football Podcast, veteran scout/coach Chris Landry tells you how the coaches got their owners to come on board for the new rule change regarding reviewing pass interference calls. He also addresses some financial concerns potentially looming for the Alliance Football League and as always he answers your questions.
Today, he gets into evaluating a Packers/Saints trade from last year, to Josh Rosen, some stories about William "The Fridge" Perry at Clemson as well as a look at where Rob Gronkowski was on teams draft boards back when he entered the draft.
All this and much more in today's podcast.
Follow Chris Landry on Twitter and make sure to visit LandryFootball.com!
Subscribe to the Landry Football Podcast on Apple Podcasts, Stitcher, TuneIn Radio, and Google Play.
Podcast: Play in new window | Download | Embed