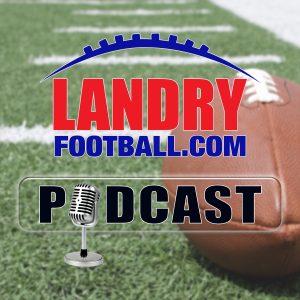 On today's Landry Football Podcast, draft boards are popping up on LandryFootball.com and veteran scout/coach Chris Landry breaks down how a player is properly graded with written descriptions and numerical grades. Learn what the numbers mean and what the critical factors are and how the verbiage and numbers must match up correctly to properly grade a player. This leads to the stacking of a draft board correctly.  Go inside the process in detail with Chris as your guide.
Chris also takes you through Dwayne Haskins film and pro day and he also gives you some data on why big money signings in free agency seldom work. Finally as always, he answers your questions and follows up regarding player grades versus draft positions.
Follow Chris Landry on Twitter and make sure to visit LandryFootball.com!
Subscribe to the Landry Football Podcast on Apple Podcasts, Stitcher, TuneIn Radio, and Google Play.
Podcast: Play in new window | Download | Embed